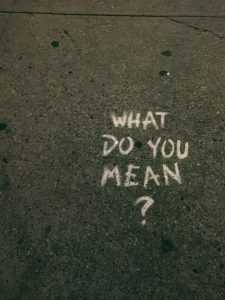 There once was a time garage door openers were pretty basic, like light bulbs. You've installed one, you've installed them all! That analogy doesn't hold true these days. Modern garage door openers are smart, feature their own security systems, and can be voice activated. Like garage door installation, they come with a variety of features. We thought we'd try to help by answering the most common opener installation and repair questions.
What Motor Sizes Are Available?
Here is Elk Grove, California and the rest of the US, motor sizes come in ½ and ¾ horsepower. In Europe, 500 or 700 newtons of power, roughly the same amount of power. It really depends on the size of your garage door. A motor that has ¾ horsepower can lift a door that weighs as much as 350 pounds. Most doors weigh roughly 100 pounds, so a ½ horsepower motor is usually sufficient.
Can I Install a New Automatic Garage Door Opener Myself?
If you can handle yourself around a toolbox and the opener installation is fairly standard, you should be able to figure it out yourself. There are plenty of online instruction videos to walk you through it. In fact, you probably can find a video featuring your exact model of opener. If you're not the slickest with a screwdriver and want a professional installation, most garage door repair companies will do it without charging an arm and a leg. If you start to install it yourself but suddenly feel in over your head, you can always call a professional.
What's the Best Way to Secure My Door While I'm Out of Town?
Many control panels for automatic garage doors allow you to block use of the remote to open the door. Don't worry. You can still use the wall panel if you forgot anything.
A more analog approach is to just unplug the opener while you're gone. That's the fail-safe approach. You'll need to reprogram the remote when you return, but that's a simple job that takes only a few minutes.
Are There Backup Batteries Available in Case of a Power Outage?
Some automatic openers feature a backup power supply if the electricity goes out. The 8550W model from LiftMaster, for example, has about 20 hours of backup power.
How Much Will a New Garage Door Opener Cost Me?
That of course depends on the model you choose and its features. But you can expect a decent quality belt driven ½ horsepower model to cost between $300 to $400, plus another $100 for installation if you decide to skip the DIY route.
How Many Types of Openers are Available?
Trolley garage door openers have two options: chain drive or belt drive. Chain drive works on a continuous chain or a combination of metal cable and chain. The all chain doors tend to be higher quality and require fewer repairs. Belt drive doors use a rubber belt that reinforced with metal. The advantage to this option is its very quiet. It's ideal if you have a living space located above the garage or if bedrooms are located near the garage.