COMPLETE COMMERCIAL DOOR SERVICES.
If you need a commercial door repaired or installed, whether it's an overhead garage door or a storefront door, give us a call.  We offer complete custom installation, routine maintenance and lightning-fast repairs to keep your business running smoothly.
We work with only the best commercial door manufacturers and use only the highest quality parts and materials. From roll up, sectional, steel, and custom doors to insulated overhead garage doors, we do it all with an unmatched level of planning and perfection.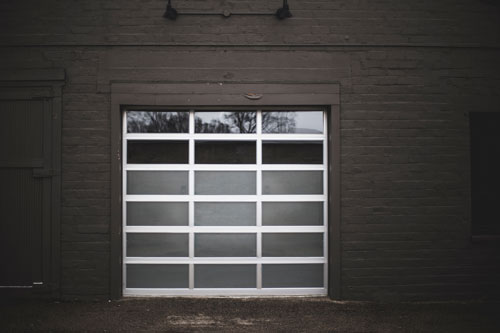 WE INSTALL AND SERVICE COMMERCIAL DOORS.


COMMERCIAL ROLL UP DOORS.
New customers who need installation services are provided with free consulting services, quotes, proposals and a complete plan. In case of an emergency, we offer a 24/7 service response to ensure that your business remains running efficiently. If your retail business needs a commercial roll up garage door, we will help you figure out which door works best and install it for you. In addition, many of the doors that we offer are pocket-friendly. You can save money further by having us repair your damaged panels and doors. These repairs are of high quality that can add many years to the life of your garage door.
SECURITY GRILLES AND GATES.
Our services include installation and repair of industrial doors, security gates and grilles. When it comes to security gates and grilles, you'll receive consulting, free quotes, and planning services as a way of determining a final solution for your organization. The security grilles and gates help you minimize vehicle access in your business. Moreover, it will help you increase the storefront security by using rolling aluminum grilles or accordion grills.
SECTIONAL GARAGE DOORS.
As the name suggests, a sectional commercial garage door is composed of horizontal panels connected by hinges. Another common name for a sectional door is an overhead garage door. The main advantage of these garage doors is the reduction in overhead space required as they roll up into a unit placed directly above the opening.
ONE PIECE GARAGE DOORS.
One of the most common garage doors for commercial applications is the one-piece door. As its name suggests, it's actually a solid door that moves as a whole by swinging out and then retracting upwards to open. The advantage of these garage doors is the vast reduction in overall moving parts, which means less things to go wrong. However, they take up more space in your garage.

ELK GROVE GARAGE DOOR CO. IS HERE TO HELP
As the most trusted name in commercial overhead doors in Elk Grove, you can count on us to help you with any needs you have. Whether you need assistance in planning your needs or just basic repairs, our experienced technicians can help you. We also provide 24/7 emergency service to get your repairs done fast.