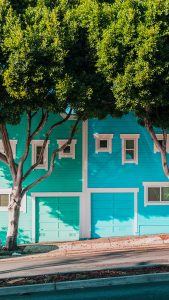 Most homeowners only buy one or two new garage doors their entire lifetime. You don't need to be an expert in garage doors unless you repair or install garage doors professionally. But when it comes time to enter the market for a new door, there are a number of critical aspects you should understand in order to choose the best door for your budget and needs. Here's a brief primer.
Size — Yes, It Does Matter!
Most garage doors are standardized, depending on how many doors the unit contains. Older homes may have non-standardized sizes that may require a custom fitted door. If you live in an older home, you might consider having a professional come out for a size evaluation. Getting the size right is critical. You naturally need enough for the door itself, but also room for it to operate and store an overhead garage door opener as well.
Garage Door Openers & Horsepower
The amount of horsepower you'll need in a garage door opener can vary according to the size and the weight of the door. It's important to install an opener that will have enough strength to lift and raise the door without overstraining the system. Most doors require a ½ HP motor, but some may need something heavier. And you might consider an opener that has .75 or 1.25 HP. This will make for faster opening with less strain on the motor.
Door Fit
It's important that your rollers fit snugly into the tracks. This ensures the door closes completely, which is best for energy efficiency. Your door will also last longer when all parts are lined up snug. You'll want to make sure your door has a good garage door bottom seal to prevent weather and pests from getting in underneath the door.
Material
You've got a number of garage door materials to choose from. Each has its own advantage when it comes to budget, style and functional considerations.
Wooden doors have a beautiful natural appeal but tend to be more expensive. They also require more upkeep. They'll need sanded, weather coated and painted every several years. If you want a more cheaper option, composite wooden doors are an affordable alternative that have the same natural appeal for less money.
Steel doors tend to be cheaper and don't require as much maintenance. They are also better safeguarded against burglars.
Aluminum doors tend to be lighter and a little more expensive than steel. Like steel, they are easy to maintain.
Insulated Doors
Even in Elk Grove, California, an insulated door has certain advantages. It can keep the hot summer weather out of the garage so it is more efficient to cool your home. The savings can be substantial.