26 Nov

The Surprising Peace & Quiet Enjoyed After Installing an Insulated Garage Door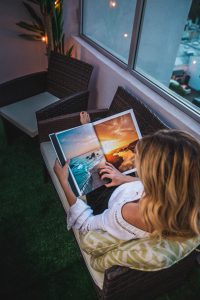 We write a lot about the energy efficiency of an insulated garage door, but it turns out having a well insulated door has another added bonus you might not have considered: peace and quiet. Many of our Elk Grove customers who do install insulated doors remark about how much quieter their homes are because of their new door. They enjoy a new sense of calm and contentment in two ways: there's less outside noise from the street and the neighborhood that gets into the home, and the door itself operates much quieter.
So in addition to lowering your energy bills, an insulated door can also lower your stress levels. Hallelujah!
Minimize Street Noise
Elk Grove is a nice neighborhood, but with a population approaching 175,000, it has its amount of noise just like any other development. Throughout the day and evening you're likely to hear leaf blowers, construction sounds, barking dogs, backfiring cars, general traffic. This kind of noise can ruin a Sunday afternoon nap, disturb a sleeping baby (and your sleep schedule with it), and generally aggravate existing stress levels.
A surprising amount of this noise seeps in through the garage. A well insulated door acts as a filter not only for weather but bothersome sounds as well. You'll still hear some neighborhood noise, but at a fraction of what you're used to.
The added beauty of insulation is its sturdy, solid construction. This tends to stabilize the door, minimizing rattles and creaks as it raises and lowers. Anytime you get a new door you'll notice remarkably quieter operation. With an insulated door, it's practically runs like a dream. If you have a bedroom or living room located near the garage, the difference can be quite remarkable. You'll sleep better!
Other Benefits to an Insulated Door
Naturally, an insulated door is designed to keep the heat in, but it also works to keep hot weather from seeping in during summer months as well. If your garage is attached to the house, this contributes to considerable energy savings, both in the winter and summer. You'll pay less to heat your home when it's cold, and spend less on air conditioning when it's hot. That's a savings you'll enjoy every month off your energy bill.