03 Dec

How to Do Common Garage Door Repairs — When to Call a Pro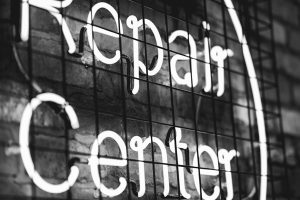 Most emergency garage door repairs involve jams of one type or another. With a little DIY instinct, you can navigate many jamming problems yourself. Sometimes you will need to call a professional. Garage door problems can involve issues with the remote, the opener, the track or some other function of the door. Here's a brief breakdown of how to repair simple garage door jams yourself and when to know if it's time to call in a pro.
Garage Door Reversal Problems
If your door suddenly reverses just before it hits the floor, you may need to adjust the screw that controls the closing limit. This may also prevent the garage door from being able to open. This can be common with new garage doors when the kinks haven't yet been worked out.
If the door isn't new, check your rollers. Damaged or rusty rollers can also cause the door to suddenly reverse itself. The extra friction can trick your door into thinking it's already closed!
It may also be possible that something is blocking your photo eye or they've come out of alignment. Since 1993, doors have been required to have photo eyes at the bottom that send a laser signal as a safety precaution. If the signal gets blocked, the door reverses itself. Make sure the eyes are directly opposite each other. You might try cleaning each eye with soapy water if either seems smudged or dirty.
Wall Switch/Remote Problems
Garage door openers are awesome when they work, but failures can be common. To start, check the power connection. Change out the batteries in the remote. Make sure the wall connection and opener are plugged in. Check the fuse box to see if any switches have been flipped. If blown fuses become frequent, chances are you've a short circuit.
It's also possible your opener's motor has burned out. If you see smoke, hear a clicking or humming sound coming from the motor, it's likely shot.
If your remote isn't working, it may be possible you are too far away. Move closer and see if that affects the problem. Check to see if your antenna is bent or missing. If the keypad isn't working, it may need reprogrammed.
Door Won't Budge Regardless of Opener
If you release the door from the opener and still can't open it manually, your door might be off track. Stop using the door immediately and call a professional. Usually this is a fairly inexpensive repair, but you could seriously damage the track if you continue to use it. This will turn a cheap repair into one that could cost several hundred dollars because you'll need to replace the whole track.
Garage Door Emergency? Call Us!
If you have a garage door emergency or need professional service, call us! We offer 24/7 emergency garage door repair to the Elk Grove area. All of our work is certified and guaranteed. We'll have your door working smoothly again in no time!