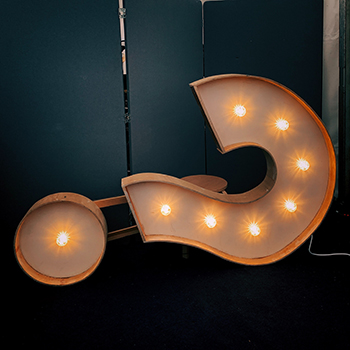 The Garage Door Repair Questions You Should Be Asking
At our professional garage door service in Elk Grove, California, our service technicians are asked for their advice all the time. Which is great, because we love to discuss garage door repair with our customers. Often, our customers face similar issues, questions and concerns. With so many of the same doors on the market, it's easy to provide feedback and answers that can help you the next time you require an overhead repair. Here are the top 3 frequently asked questions we hear and their answers.
How Much Does a Garage Door Repair Cost?
The cost for garage door repair can vary across the board, depending on the nature of the repair, the cost of the hardware, and the time required to fix it. The national average garage door cost is about $230. This is what you'll likely end up paying for one of the most common but complex repairs: fixing up garage door springs. Adding or repairing an extra spring will run you around $350. If you pay between $148 to $339, your repair is fairly typical. Paying $600 would be on the high end but keep in mind this figure likely includes part replacements like new springs, rollers, and even door tracks if they've become damaged or bent. $600 may sound expensive, but it's a lot cheaper than the cost to completely install a brand new door. That being said, if a door repair expert is over more often than you'd like, it's probably time to replace your dingy overhead door with something more reliable and secure.
Why is My Garage Door Opener Not Opening?
There are many reasons why a garage door might not open, but broken or loose cables are the most common. There's a chance your torsion springs have broken, which can be fairly common to fix. General wear and tear or rust can bring the door's spring down, leaving one of the most important components of the garage door in disarray. Don't try and lift the garage door up yourself under any circumstances – it's a disaster waiting to happen. However, before you call a professional for emergency garage door service, check to see if it's a power issue. A blown fuse, unplugged opener, or dead batteries in a remote may be the culprit. You'd be surprised how many issues we see with garage door openers that come down to simple battery or electricity issues. If the door still won't open, go ahead and call a repair expert. Remember: don't try to force the garage door open! This could cause it to come crashing down, potentially breaking it, and leaving you high and dry to install a new overhead door.
Why is My Garage Door Not Closing?
By far, the most common reason a garage door doesn't close is a problem with the sensors, also known as the photo eyes. These are electronic disks at the bottom of the garage door that act as a safety feature. Fortunately, this is a fairly easy garage door problem to repair. Check to make sure they are cleaned, well positioned, and unobstructed.Door still won't open? Give the tracks and rollers of the door a gander. Do you notice any grime, dirt, or obstructions? Clean up the tracks of the door and try again – you'd be surprised how a lot of garage door issues just come down to a lack of cleanliness. If your door still remains open, it might be time to call a garage repair service.
Garage door repairs might not be frequent but when they do come about, it's important to know what the issue is so you can prevent it going forward. Take some time and speak with your door expert about what they did and how you can take preventative steps to maintain your garage door and its various parts.