12 Mar

Awesome Smart Tech that's Easy to Install on Your Garage Door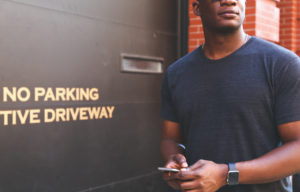 Imagine being able to open and close your garage door at will, from anywhere: when you're stuck in traffic, shuffling papers at the office, sitting down to a cocktail at your favorite happy hour. You can even use your phone to check to see if you remembered to close the door when you left the house this morning. No, it's not science fiction, but the reality of smartphone technology that puts absolute control in the palm of your hand. Here are some awesome approaches to installing a new smart garage door you can control from anywhere.
The Garadget
Easy to install, no geek skills required, the Garadget is compatible with most home automation systems. It even sends notices when the garage has been left open too long, if your kid (or you) forgets to shut it.
Nexx Garage Smart Garage Door Opener
This baby features Alexa integration (the digital intelligence system from Amazon). It's easy to install and doesn't just open and close your garage, but tells you when to do it. It also has location based services still in beta development stage, so expect some exciting happenings soon.