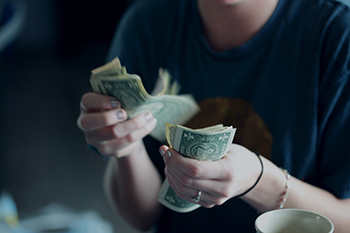 If you own a garage door, it's going to break eventually. And sometimes those repairs can be expensive. It's an intrinsic cost of owning a home. Fortunately, there are several DIY maintenance repairs you can regularly do to your garage to keep the cost of upkeep to a minimum. Here are 2 of the easiest things you can do to lower the cost of garage door maintenance.
Inspect Your Garage Door Regularly
Most people don't think about their garage door until it's broke. This is a mistake. It's important to regularly inspect your garage door both by both a service professional and taking a close look yourself every once in a while. Pay close attention to how the door functions. Check the condition of the springs. Pay attention to the straightness of the tracks.
Clean & Grease All Moving Parts
Dirt and grime will cause your garage door to wear prematurely. Wash and remove all grime, especially from the tracks and rollers. Go over all moving parts with an approved garage door lubricant, including hinges, springs and chain. Don't use WD40, which can cause your garage door to rust.