Residential Garage Door & Commercial Door Installation & Repair in the Elk Grove Area
WHAT WE'RE ABOUT
Elk Grove Garage Door Co. is committed to the highest standards in customer care and attention to your needs. Our company takes pride in having the friendliest and most experienced employees in the industry to help you with your residential or commercial installation, repair, or service needs. When you work with us, you can rest assured the job will be done correctly and efficiently at the best price.
RESIDENTIAL GARAGE DOOR INSTALLATION, REPAIR, AND MAINTENANCE.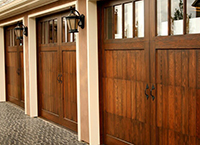 Get your garage door problems fixed right away with 24/7 emergency service. From selecting the perfect new garage door to making openers and remotes work, fixing broken torsion springs, getting your door rollers back in the tracks, or anything else Elk Grove Garage Door Co. can help. Our warehouse stocks only top-quality parts from the best residential garage door brands.
24 Hour Emergency Service
New Garage Doors
Garage Door Repair & Troubleshooting
Re-balance Door & Get Door Back On Tracks
Roller Repair & Replacement
Cable, Track & Trolley Repair
Panel Replacement & Dent Repair
Tension Spring Repair & Replacement
Routine Maintenance
Garage Door Opener Installation & Repair
Smart Door Openers
Garage Door Remote, Keypad & Sensor Installation & Repair
COMMERCIAL DOOR CUSTOM INSTALLATION, REPAIR, AND PREVENTATIVE MAINTENANCE.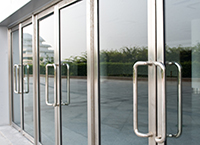 Our commercial DOOR installation and repair experts lead the field in knowledge, experience, and efficiency. We understand fast, high-quality service is critical to keep your business operating smoothly. Our technicians service and install sectional and rolling doors, light and heavy-duty sheet doors, and insulated doors. We service and stock parts for all major brands.

Exterior Steel, Wood & Fiberglass Doors
Aluminum Storefront Doors, Repair & Equipment
Roll Up Doors, Double Doors, Air Curtain Doors, Rolling Steel Doors
Service Doors
Security Doors
Pedestrian Gates, Security Gates & Grills, Automated Gates, Folding Gates
Accordion & Roll Up Security Grilles
Dumpster Enclosure Gates & Doors
Wood, Chain Link & Iron Fences
Dock Levelers & Equipment
Trailer Swing & Roll Up Doors
Insulated Truck Trailer Doors

BROKEN GARAGE DOOR SPRINGS?
We offer the fastest spring repair in Elk Grove. If your springs are stuck, broken or showing signs of wear and tear, don't risk severe injury trying to repair them yourself. Give us a call now and we will safely get your door working again!



RESIDENTIAL GARAGE & COMMERCIAL DOOR PARTS
Elk Grove Garage Door Repair Co. carries all the major parts and many hard-to-find parts to make your repairs lightning fast and affordable. We carry pulleys, cables, tracks, hinges, garage door openers, and much more. We only use the best quality parts and provide them to you at the best possible price.

RESIDENTIAL GARAGE DOORS
When you need a new garage door for your residence, being able to select from a large selection of styles and materials is important. Let us help you choose from our stock of classic and modern garage door styles built from a variety of reliable and durable materials. Our expert technicians can efficiently and quickly replace your existing residential garage door.

COMMERCIAL OVERHEAD DOORS
High quality overhead doors at your place of business keep everything running smoothly and protect your property from thieves. When your doors and their components start to show signs of wear and tear, call Elk Grove Garage Door Repair Co. so schedule repairs and on-going maintenance. If you're looking to install a brand-new commercial door, we can help we have a wide selection and our experts will guide you in the right direction.
CUSTOM GARAGE DOOR INSTALLATIONS
Our absolute attention to detail and proper planning sets us apart from our competitors. When you need garage or carport work done, we can help you bring your vision to life and build a beautiful look for your home.